CAN-AM Maverick Rear Window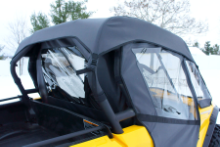 Click to enlarge image(s)
ONE newest creations from the arsonol of Mammoth Designs, is this Rear Window / Dust Panel specifically hand measured and sewn to fit the new Maverick form Can-Am. Very easy to install.

Plus, it one of the four elements (windshield, doors, top canopy and rear window) that you can add on now or in the future, all working together to make a complete enclosure. Or mix and match to give yourself the protection you want.
Constructed entirely of Professional Grade Marine Textile that is Waterproof, Puncture Resistant, Tear Resistant, and Abrasion Resistant.

The Window is 30 Gauge AquaView Vinyl

Provides shelter from rain, wind, sun, snow and debris from being thrown into your cab from the rear

Comes complete with self-adhesive Velcro, installation, and care instructions.
Everything required for a hassle free installation is included.
Manufacturer's ONE YEAR warranty against defects in materials and workmanship.
Custom made in the USA
FREE shipping to the lower 48 states
Now available True Camo® Camo.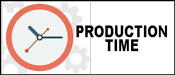 Customers that bought this unit also purchased: