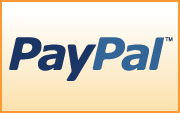 ---

American Sportworks

---

2011 and before
Arctic Cat Prowler
2012-2013
Arctic Cat Prowler 700i

---

Brister's Chuck Wagon
Trail Wagon
BullDog 300
Manco

---

BobCat 2200 2300
BobCat 3400

---

Bush Hog Trail Hand 4400

---

Commander 1000 1000XT
Commander 800 800R
Commander Maverick

---

Club Car 1550 XRT

---

Honda Big Red MUV 700

---

Husqvarna HUV4421

---

John Deere HPX XUV 620i 850d
John Deere XUV 625i 825i 855d
John Deere XUV 550
John Deere XUV 550 S4
John Deere RSX 850i
John Deere TS TX Turf SERIES

---

KYMCO UXV 500

---

Kawasaki Mule 600 & 610
Kawasaki Mule 3000 & 3010
Kawasaki Mule 3010 TRANS
Kawasaki Mule 4000 & 4010
Kawasaki Mule 4010 TRANS
Kawaski TERYX 750
Kawaski TERYX 750 4

---

---

Kubota RTV 400 or 500
Kubota RTV900
Kubota RTV1140

---

Massimo MSU500

---

Oreion Sand Reeper

---

'04-'08 Polaris Ranger XP HD
2009 Polaris Ranger XPr HD
2010+ Polaris Ranger XP HD
Polaris Ranger 2009/09 CREW
Polaris Ranger 2010+ CREW
Polaris Ranger RZR
Polaris Ranger RZR 4
Polaris Ranger 400 500 or 800 Mid-size
Polaris Ranger 400EV

---

Yamaha Rhino 450 660 700

---

Hard Windshields

---

Available Cab Colors

---

Favorite Links

---

Retail Dealers
RISK-FREE 30 DAY MONEY BACK GUARANTEE
We're so confident that the products you purchase from UTVcabEnclosures.com will exceed your expectations that we offer a
NO QUESTIONS ASKED,
unconditional 30-day money back guarantee on all products! Try our accessories risk-free for 30 days. If you purchase any of our professional grade UTV accessories and don't find them to be everything you hoped for, we will happily refund your full purchase price!
Simply,
contact
us to gain a return merchandise authorization (RMA) code along with proper shipping information. Once you have received a return authorization code, simply use our preferred shipping carrier to return the item. Once they reach the warranty department all returns will be inspected to ensure unused, factory new condition. We will promptly refund your full purchase price once refund authorization has been granted by the warranty department.
Please do not return a damaged, worn, torn, or otherwise used unit for refund, as only items in OEM factory new condition will be approved. Items retured without a proper RMA code will be charged a 20% restocking fee.
---
MANUFACTURER'S WARRANTY
Merchandise covered by a manufacturer's warranty is sold with the warranty by the manufacturer extended to the purchaser. We will be happy to assist in obtaining fulfillment of a manufacturer's warranty. Other than applicable manufacturers warranties, there are no warranties, express or implied, including any warranty of merchantability or fitness for a particular purpose.
Warranty Information on Mammoth Designs Products
Mammoth Designs, Inc. offers a one year warranty on all accessories. This warranty begins on the date of purchase by the customer and lasts ONE (1) full calendar year. The customer must provide a copy of his/her receipt verifying purchase date, or verify purchase via electronic means (email history, credit card statement, bank statement, etc). This receipt should be sent to Mammoth Designs with the warranty paperwork for each warranty request. For warranty on purchases made online please call 606-845-2227.

?What dose the Warranty Cover
Mammoth Designs Factory Warranty covers defects in materials and workmanship. Mammoth Designs uses only the highest grade raw materials and we inspect every item before it's shipped. However, Mammoth Designs, Inc. stands behind all the products they manufacture. Only defective items will be considered under this warranty policy, and only items that cannot be repaired will be replaced. All Mammoth Designs, Inc. accessories are subject to inspection before approval by the Mammoth Designs Warranty Department.

?What Are Some Examples of Warranty Repair Items
Loose or missing seam stitching
Missing snaps, clasps or buttons
Defective Zippers
Improper Fit
Missing Velcro



What Items Are Excluded From Warranty Coverage?
Exclusions from warranty coverage are accidental damage, normal wear and tear, abuse or improper handling or care, items ripped, torn, snagged, and any damages not caused by a defect in manufacturing, material or workmanship. Also excluded are accessories that have been altered structurally, modified, neglected, improperly maintained, damaged during trailer transit, used for racing or purposes other than it was manufacture.

Who Makes The Warranty Repair?

All Mammoth Designs accessory items must be repaired by the manufacturer. Complete replacement of the item will only be warranted if the item is not repairable. Any alterations to Mammoth Designs, Inc. accessories will result in voiding and termination of this warranty agreement. Although product failure is highly unlikely, please contact us prior to making any repairs so you may maintain your warranty status.

---

SECURITY ENCRYPTION

UTVcabEnclosures.com is commited to high standards in security protocols, your data is secure and protected by Verisign.

Your data is being secured against theft or manipulation with Intregated IP Blocking, 24x7 Surveillance, Advanced Encryption, and more.

PCI/CISP Certified– UTVcabEnclosures.com recognizes the importance of secure online transactions and eCommerce solutions to achieve 100% PCI/CISP Certification
Providing the BEST Quality
UTV Cab Enclosures
since 2006
---
Check out our BLOG!
---
VIEW OUR ONLINE
COMMERCIAL